Engineering & Services
Advance Automation Business
We provide total automation solutions and services, from components and field devices to control management systems for a wide range of production sites, including plants and factories.
Solutions
Solutions
From consulting, design, and engineering to maintenance and repair, azbil is able to draw upon its many strengths to provide integrated life-cycle services. With an eye always on the future, azbil stands ready to assist in continuous production facility improvement.
Energy Management Solutions
We support energy efficiency through optimal control of the energy used in production processes, including air, steam, cold and hot water, electricity, and gas. Through total optimization control involving not only discrete pieces of equipment or facilities, but also cooperative control for overall supply and demand, the amount of energy supplied throughout the entire factory can be optimized. On the factory floor, too, easy-to-understand status "visualization" is available, and complex regulations can be flexibly handed.
Services
Comprehensive Maintenance Operations Software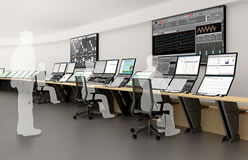 Our services contribute to better production and lower costs through routine operation of control systems and field devices in a steady state. We offer life-cycle service solutions that include emergency services, preventative maintenance and calibration services.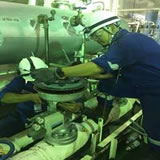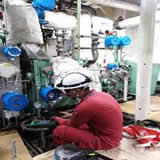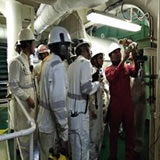 Building Automation Business
We develop and manufacture an extensive range of building automation products, from building automation systems and security systems to application software, controllers, valves and sensors, thus realizing high functionality and quality. These products and services are provided through an integrated framework, ranging from instrumentation design to sales, engineering, maintenance, energy-saving solutions and facility operation and management. We also apply original environmental technologies to create business and production spaces where people can work efficiently and in comfort, while contributing to reducing the environmental impact.