Events
16th May 2023
SDG Activity - Wildlife Protection Program
For its 1st time Azbil Malaysia collaborated with the customer (Kyudenko) to hold the SDGs event together. On 16th May 2023, we joined the "Wildlife Protection Program"s held by National Zoo Malaysia with the aim is to raise awareness towards the protection of wildlife and provide a helping hand for husbandry care of the endangered animals.
According to International Union for Conservation of Nature, habitat loss, urbanization, illegal trade of wildlife are the major reasons for the decrease of several endangered and rare species. Malaysia is a country surrounded by rich nature and lush natural rainforest environment, so we decided to take part of this program as we are feeling that the field of wildlife conservation requires more attention from the public and corporates.
Total 60 employees from two companies were participated in the SDGs event. Through this event, adventurous, nature and animal loving, employees of Azbil Malaysia & Kyudenko got their hands dirty sweeping or hydro blasting dry leaves in night quarters & exhibition, cleaning up after animals, collecting rotten branches, tending to greenery, preparing food, and providing enrichment activities for the animals.
At the end of the event, the Deputy Managing Director of National Zoo Malaysia, Mr. Rosly presented the Certificate of Appreciation to the General Manager of Azbil Malaysia, Mr. Watanabe & Managing Director of Kyudenko, Mr. Harada.
This collaboration event was indeed a good engagement with our customer to strengthen the relationship and brought a good memorable occasion for all of us. We are absolutely delighted to lend a helping hand in giving back to the society at large. And more importantly a good experience for our employees to experience it from the standpoint of the creatures of global efforts in sustainability, conservation, and preservation.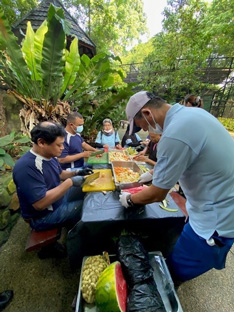 Preparing food for the animals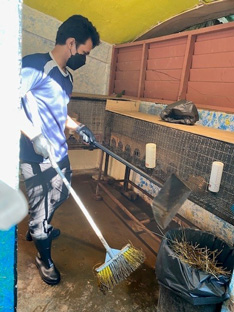 Cleaning up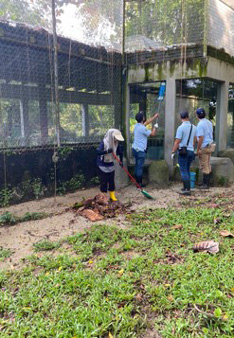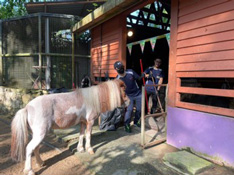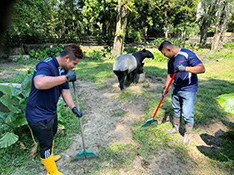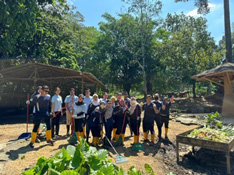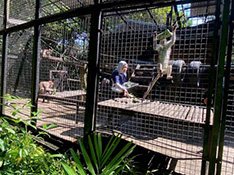 Feeding the Siamangs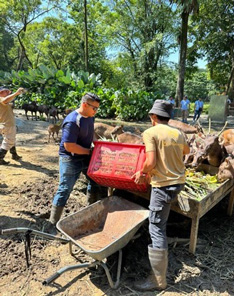 Feeding the Deers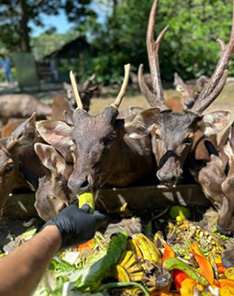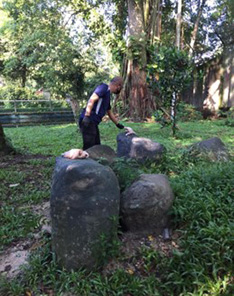 Placing the food for the tigers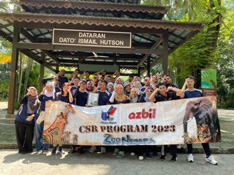 Company group photo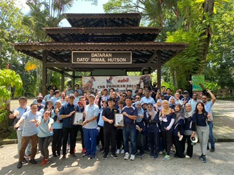 Group photo with Kyudenko