Events
15th May 2022
SDG Activity – Beach Clean Up
On 15th May, total 14 persons of our staff from Azbil Terengganu branch and their families were gathered at Pantai Teluk Kalong Kemaman, for a beach clean-up activity advancing Sustainable Development Goal 13 on Climate Action and Goal 14 on Life Below Water.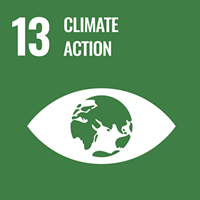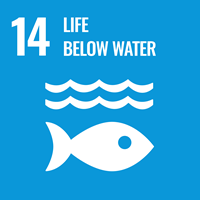 Pantai Teluk Kalong Kemaman which is situated approximately 8km from Azbil Terengganu branch.
It is a popular spot for picnics, kite-flying and leisure. Sadly, litter especially plastic bags which are not biodegradable are commonly found at the beach. At the end of the day, the team managed to collect a total of 200kgs of trash.
The event was organised as part of aG's SDG activity for the environment as well as to bring together the staff from Terengganu branch and their families to get close to nature. It is not just about cleaning the area but to educate people (esp the young kids) on the importance of keeping our waters clean and safe for marine life. With this in mind, Azbil Malaysia Sdn. Bhd. contributed towards the sustainable society based on our Group Philosophy.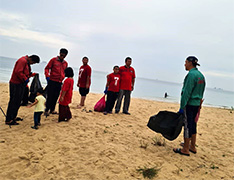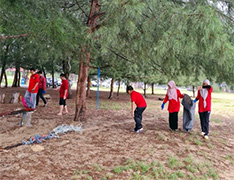 The activity started at 9am with simple briefing by the Branch Manager, Mr. Afzan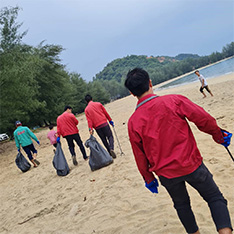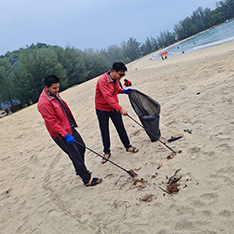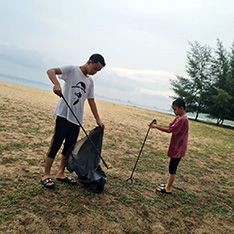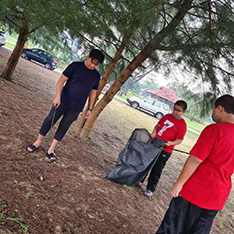 Family members joined together for the activity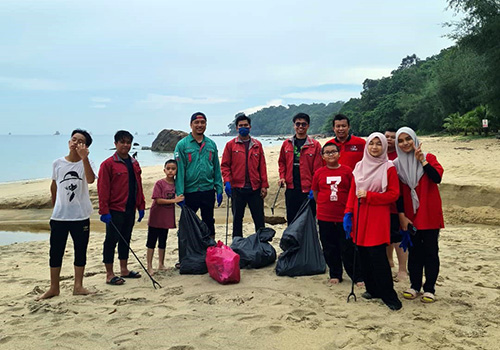 Group photo after the clean up