Events
* Yamatake Autimation (M) Sdn. Bhd. has been changed to Azbil Malaysia Sdn. Bhd. as of April 1, 2009.
---
Dec 2010
Annual Dinner Party on 17th December 2010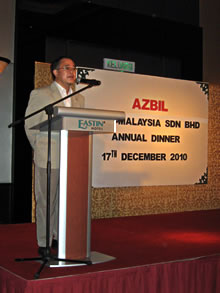 Annual Dinner Party on 17th December 2010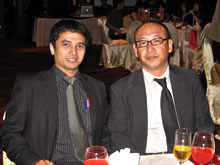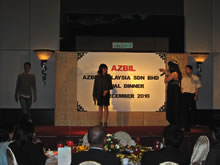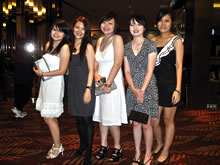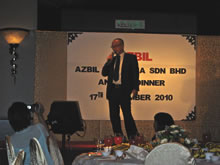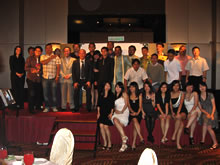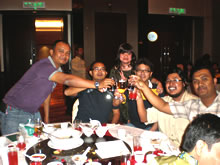 July 2010
HIGH PERFORMANCE WORK TEAM
17th - 18th JULY 2010
EAGLE RANCH RESORT AT PORT DICKSON, SEREMBAN
This is a highly interactive experiential learning program, where participants are to learn through actual doing and experience. Key learning points of effective team performance are to be delivered through in/out-door practical activities.
Activities include: Draw The cat, Formation of teams, Bird Story, Magic Rope, Short vs Long Rope, Everyone Has Value, Let's Court, Confusing Instruction, Sea Rafting, Spider Web, Trust Lift, Bottle Web, Building Rotation and Hand Lock.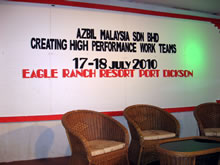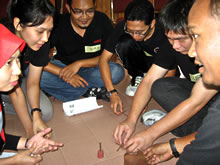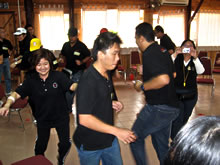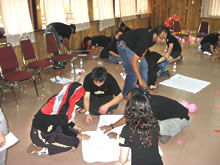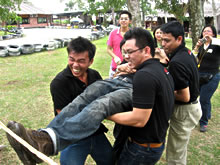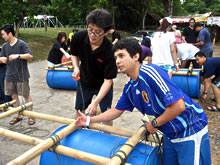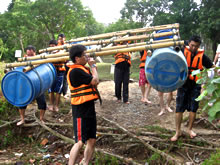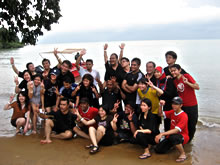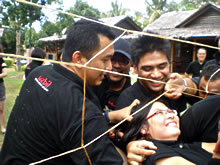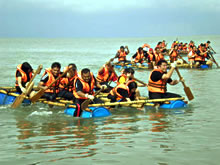 June 2010
ICA 2010
The 10th International Exhibition & Conference On Instrumentation, Control & Automation 8 - 10 June 2010.
ICA 2010 is organized with the combined resources of two main organizations (SIRIM Bhd & FACON Exhibitions S/B) and that of several supporting agencies.