Events
4th and 5th February 2020
Training for Dissemination and Promotion of ZEB (Zero Energy Building) and ZEB Family Concept
Location: ZENITH HOTEL PUTRAJAYA
Organizer: Sustainable Energy Development Authority (SEDA) Malaysia
Japanese Business Alliance for Smart Energy Worldwide (JASE-W)
Objective: Disseminate and promote the ZEB and ZEB Series Concept
Povide basic understanding and knowledge encompassing the foundation of energy conservation and energy efficiency
Azbil Malaysia was invited to present Smart Solution for ZEB. The presentation was about smart solutions that Azbil able to provide for ZEB.
Azbil is a leading company of smart solution that offers an integrated approach to resolve customers issue.
Azbil has 75% DHCS Controls installed in Japan and 70% BMS installed in Japan.
On day 2 presentation, representative from Azbil Corporation was presented the Energy Consumption Tendency of the Building, Smart Solutions for HVAC Facilities, Chiller Plant Optimization, Variable Water Temperature, Variable Water Volume, Variable Air Volume, Energy Saving PICV Actival Plus and Building Energy Management System
Other presenters were from the Japanese Engineering Companies.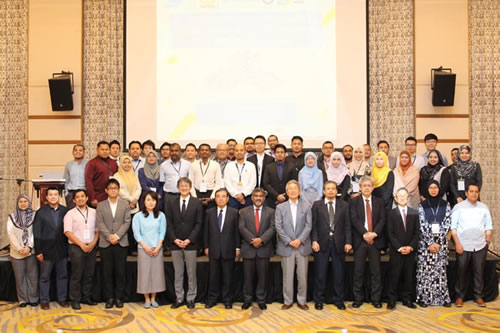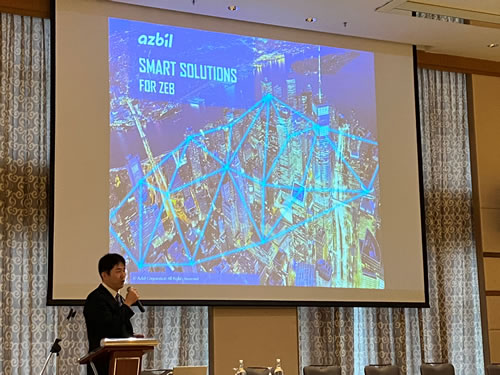 Representative from Azbil Corporation given the presentation.