Events
December 2012
Annual Dinner 2012
Date: 28 Dec 2012
Venue: The Gardens Hotel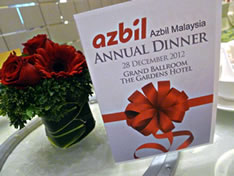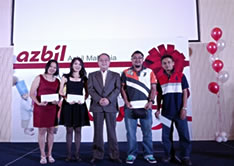 Group photo of 5 years service award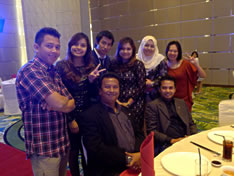 Members from IA Dept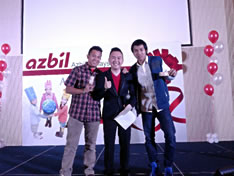 Emcee of the event and winners for the stage games.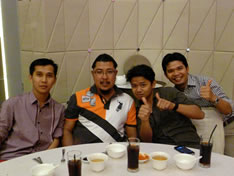 Members from Penang & JB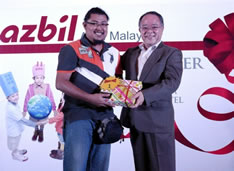 Mr. Anan presented the grand prize to the winner.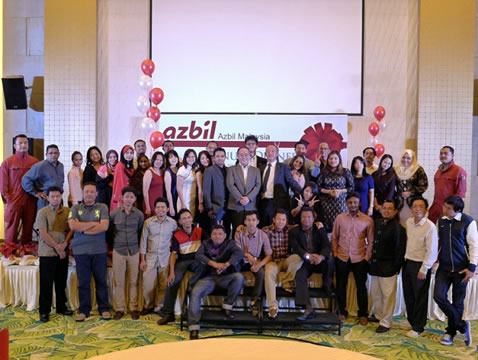 Group photo
Sepember 2012
Teambuilding Team Empowerment in Malacca
This teambuilding program that focuses on instilling good values in the workplace and giving participants a distinct advantage over other organizations that do not believe in teams. This program creates an awareness for teamwork and works to have participants be empowered, not only as individuals, but also as a team, to reach new heights as an organization.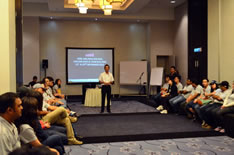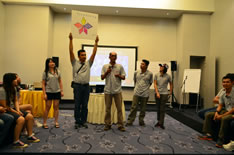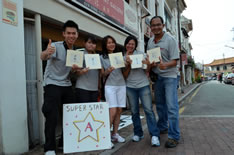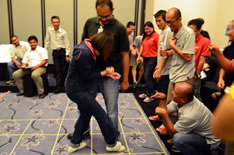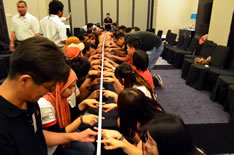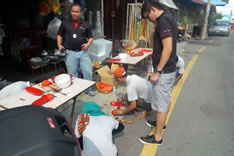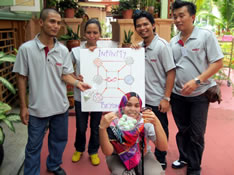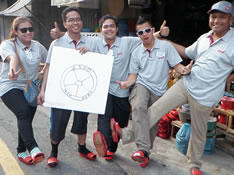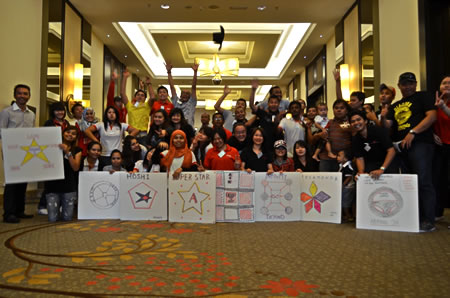 May 2012
ICA 2012
The 11th edition of ICA2012 was held in KLCC Convention Centre, on 22 - 24 May 2012. Occupying some 4,500 sq meters of floor space, the three day event attracts more than 300 participating and representative companies (including a national pavilion from Singapore) with 95% of the exhibited technology originating from overseas. The event will offer visitors a valuable insight into the latest solutions and innovation in the handling of industry-related matters and ways of boosting manufacturing processes, quality and laboratory performances. Azbil Malaysia was awarded with the Best Booth Design for the excellence in the booth design.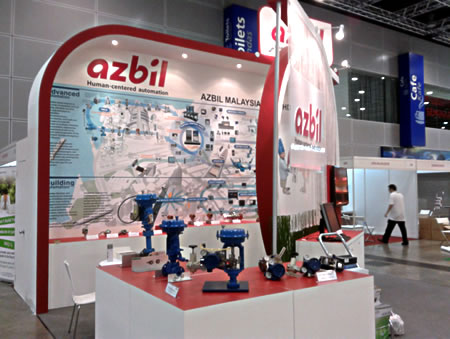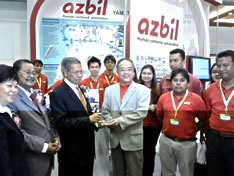 Our Managing Director, Mr. Kimio Anan receiving the Best Booth Design Award from Dato' Sri Mustapa Mohamed, Minister of International Trade and Industry.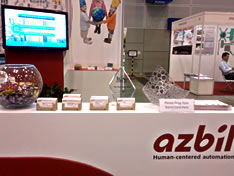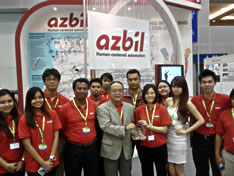 Group photo with the award.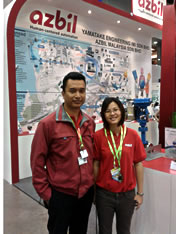 Thanks to our organizer, Mr. Azfan and Ms Thee.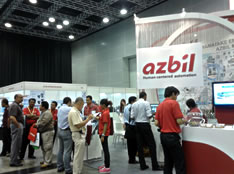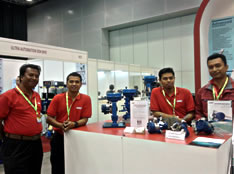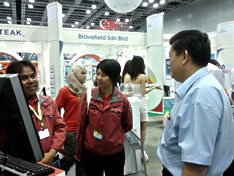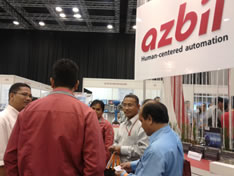 February 2012
Green Build Asia 2012
Content:
- MALAYSIA'S BIGGEST INTERNATIONAL BUILDING & CONSTRUCTION SHOW
- Over 10,000 Property Developers, Architects, Building Consultants, M&E Engineers, Civil Engineers, Contractors, Facility Managers, Interior/Landscape Designers and Government Officials at expected to converge at GREENBUILD ASIA 2012 Expo
- The International Building & Construction Show focusing on Sustainable Building from 14-16 February 2012 at the Kuala Lumpur Convention Centre.
Objective:
For expansion of business,
To promote azbil brand in local market
To reveal azbil capability to local customers
To develop new potential customers
To appeal Energy Saving by using IBMS collaborated with a local system integrator
Exhibitors and trade visitors has given thumbs up to the inaugural GREENBUILD ASIA 2012 Exhibition which came to a successful close on 16th February after hectic 3 days of product launches, business networking and forging of new partnerships. Held in conjunction with the International Construction Week 2012, the event was attended by over 12,000 delegates and trade visitors.
Opened by YAB Dato' Sri Najib Razak, Prime Minister of Malaysia, the exhibition welcomed many dignitaries including Y.B. Dato' Shaziman Bin Abu Mansor, Minister of Works, YB Dato' Sri Peter Chin Fah Kui, Minister of Energy, Green Technology and Water Malaysia and Y.B. Senator Dato' Raja Nong Chik Bin Dato' Raja Zainal Abidin, Minister of Federal Territories and Urban Well Being.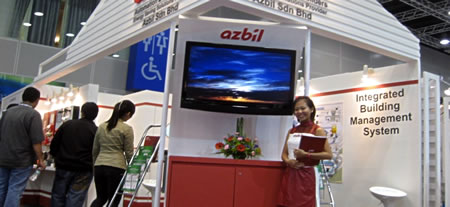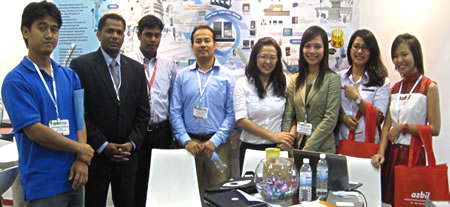 (All Azbil Malaysia staffs got together with smile.)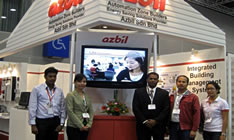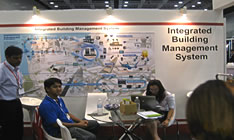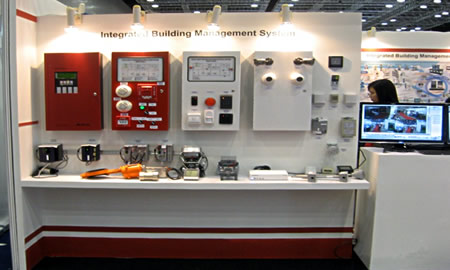 Azbil Malaysia demonstrated IBMS system.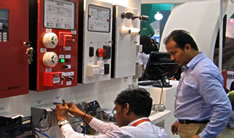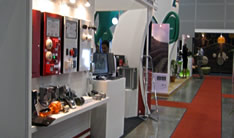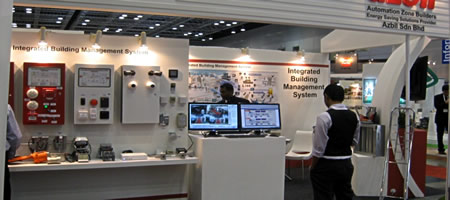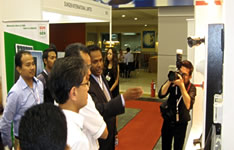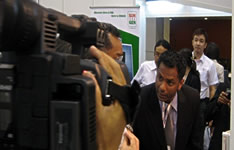 Y.B. Dato' Shaziman Bin Abu Mansor, Minister of Works visited Azbil Malaysia booth. Sree explained the "IBMS" system and HVAC products. Azbil Malaysia booth welcomed many other top level visitors from JKR and city councils.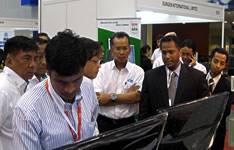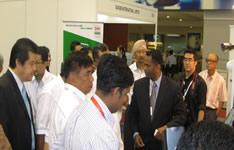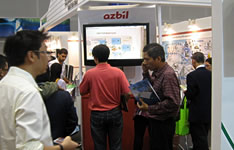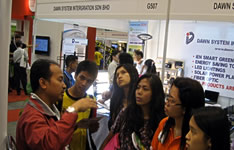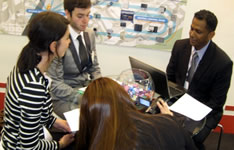 Sree explained to an overseas press about the 'ENERGY SAVING' using "IBMS"system.
January 2012
Annual Dinner on 13 January 2012